ENROLL IN THE MAKEUP ARTISTRY PROGRAM
The Makeup Artistry Program is offered multiple times a year. Classes are designed for small groups to ensure students thrive, so it's important to submit your application early.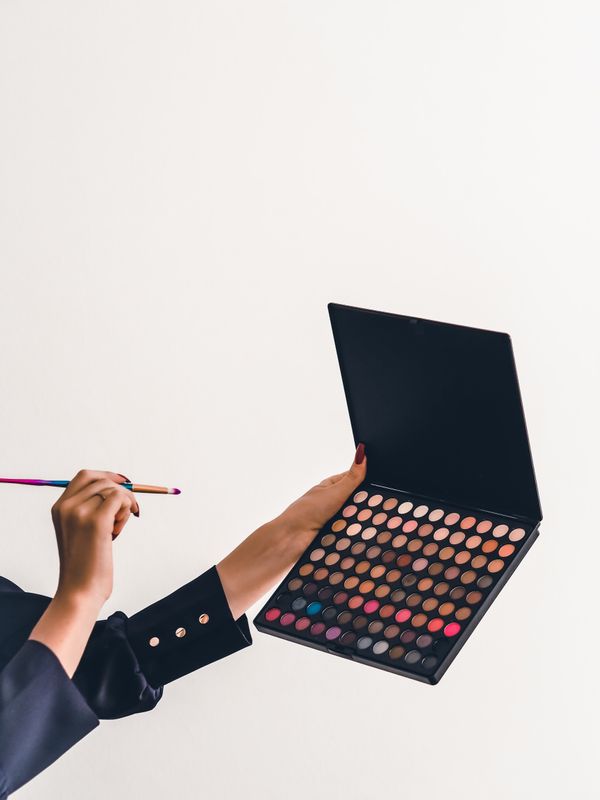 EXPRESS YOUR CREATIVITY AS A MAKEUP ARTIST
Professional makeup artistry can be a fun, challenging career, filled with endless opportunities for creative expression. At the HDC, we offer a comprehensive Makeup Artistry Program that will provide you with a solid foundation to pursue a career in this field as a qualified, professional Makeup Artist. Your diploma will open countless doors, and enable you to enjoy the fun and flexibility of working in an artistic and experimental industry. Plus, you'll be able to help your clients look and feel amazing for the special occasions that help them build treasured memories.
Designed and taught by industry experts to ensure you learn and develop the skills necessary for all aspects of professional makeup artistry, this part-time course takes place over approximately 300 hours in 15 weeks. The HDC's Makeup Artistry Program places the emphasis on beauty makeup, enabling students to develop a deep skill set in creating everyday and special occasion looks for clients. Throughout the course, students will learn the basics of application techniques and how to identify the right products for clients based on their skin types.
To round out this foundation, students will develop a variety of specialty and advanced techniques. Course material includes specialized approaches for photography and film, and requirements for high definition productions. Graduates will gain the professional skills required for location work like photoshoots, client consultations, and volunteer work.
MAKEUP TOPICS COVERED:
Natural and bridal makeup
Glam and dramatic makeup
Special effects
Avant Garde makeup
High fashion makeup
Makeup for runway, film and TV
Men's makeup
Mature makeup
Teen makeup
Drag makeup
Intro to camouflage and airbrush makeup
Corrective techniques
Contouring and highlighting techniques
Brow techniques and mapping
Lash techniques
Advanced makeup techniques
Facial anatomy
Colour theory
History of makeup
Sanitation and infection control
Specialty guest speakers