ENROLL IN THE HDC'S HAIR DESIGN PROGRAM
The HDC Hair Design Program offers five start dates per year: January, May, July, September and November. Each intake offers students the opportunity to learn in small groups, and practice in our fully-functioning salon with real clients.
$500 Bursary available
The HDC is proud to offer a bursary for students enrolling in the Hair Design Program.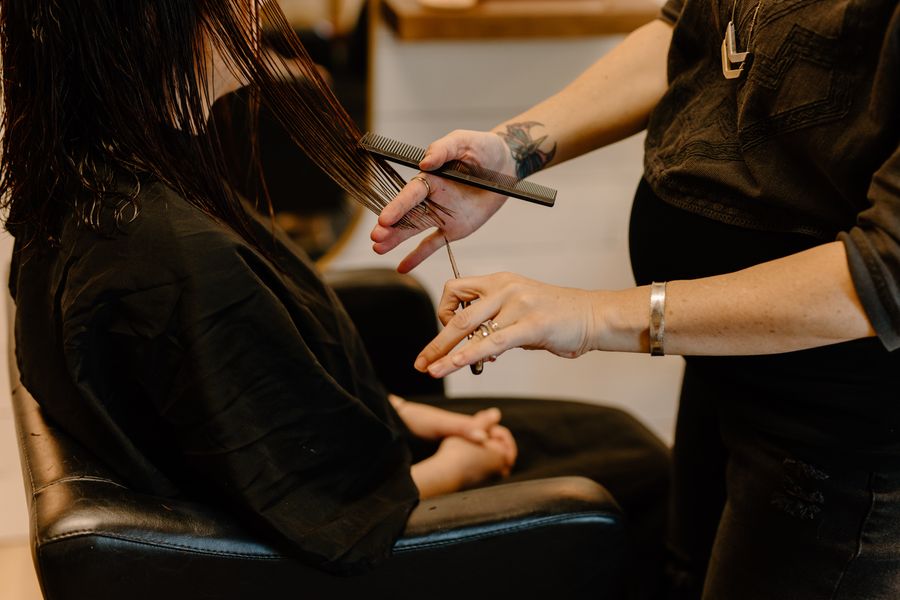 START YOUR CAREER IN THE HAIR INDUSTRY
Shaping your passion for hairstyling into a career opens up a world of possibilities. As a growing industry, your services will always be in demand. You'll be able to do what you love every day, while you enjoy the creativity, flexibility, and expression that comes with working in this industry. And—maybe more importantly—love the feeling of helping your clients look amazing and feel their best.
Our Hair Design Program is a unique full-time diploma course, consisting of 1500 hours over a 10-month time frame. The HDC operates a modern full-service salon on-site where students practice their developing skills on real clients.
With these core skills in place, students learn critical business-building skills for the development of a long and successful career in hairstyling, from client retention and how to deliver product recommendations, to career planning, to business and financial management. It should be no surprise that our hair design students achieve a 95% job placement rate within 30 days of graduation!
HAIR DESIGN TOPICS COVERED
Fundamentals of cutting
Fundamentals of colouring – including foiling
Advanced coloring – including balayage
Advanced cutting
Men's hair cutting – intro to modern barber, fades, pompadour, flat top, line ups
Specialty product knowledge classes with Redken, Moroccanoil and Aveda
Chemical services – perming, relaxing, curl reformation
Haircare best practices and treatments
Styling techniques
Long hair design and up-dos
Hair extension placement
Textured hair design and styling
Sanitation and infection control
General sciences